Other Products
Isn't it about time we raised a Money Savvy Generation?
Young children have no preconceived notions about what they can or cannot learn. They are open and willing to accept basic personal finance education and incorporate it into their daily lives. This is the missing link that Money Savvy Generation has worked to address with its unique set of products.
---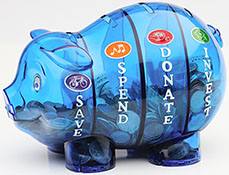 Money Savvy Pig Savings Bank
Meet the piggy bank for the 21st century . It is a unique, patented four slot piggy bank with separate chambers for Save, Spend, Donate and Invest. This interactive tool for children ages 4-11 teaches them sound money management techniques.
---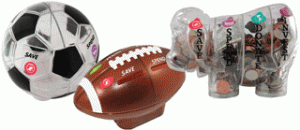 Other Money Savvy Banks
In addition to our Money Savvy Pig Savings Bank we also have our Money Savvy Cow, Money Savvy Football, and Money Savvy Soccer Ball Savings Banks.
---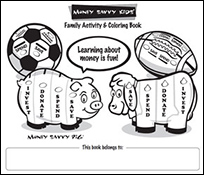 Money Savvy Kids Family Activity & Coloring Book
This 24-page book works together with the Money Savvy Pig, Cow and Football banks because kids can color the pages while they learn about important concepts such as bartering, interest on your savings, goal-setting, smart-spending, philanthropy, long-term investing and entrepreneurship.
---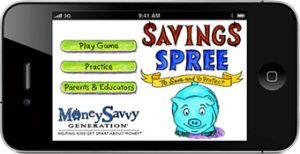 Savings Spree
Savings Spree is a fun App with a serious lesson for children ages 7 and up (younger children can play too with a little help from mom and dad or an older sibling). It teaches kids how the choices they make each day can add up to big savings or big expenses, depending on how they decide to spend (or not spend) their money.
---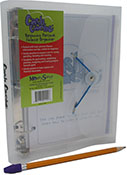 Cash Cache Personal Finance Organizer
This compact, organizer is designed to teach teens (12-16) the skills that they will need to get and stay on target towards a bright financial future. It contains a 36-page handbook covering the basics of personal finance along with four zippered pouches, one each for Save, Spend, Donate and Invest, plus templates for goal setting, goal tracking, budgeting and spending prioritization.
---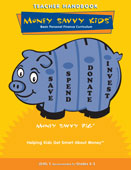 Money Savvy Kids Basic Personal Finance Curriculum
Helping your students develop good personal finance skills cannot begin too early. Money Savvy Generation, the pioneer in developing basic personal finance curriculum for elementary grades, offers age appropriate instructional materials for all of the elementary years. The 6-level curriculum has a spiral construct that continually reinforces and builds on previously introduced concepts.
---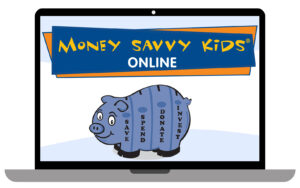 Money Savvy Kids Online
The interactive home version of Money Savvy Kids offers parents a creative, child-friendly educational program for children 6-11 that teaches over 100 economic concepts in a fun, easy, and engaging way.
---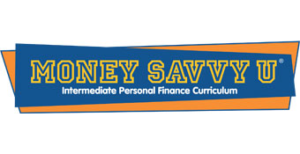 Money Savvy U Intermediate Personal Finance Curriculum
Money Savvy U is the perfect complement to any economics, consumer education, business education or personal finance class. Designed to engage young teens in grades 6-10, the classroom presentation material generates interesting classroom discussions. Students learn to build sound money management habits by practicing with the Cash Cache Beginning Personal Finance Organizer.