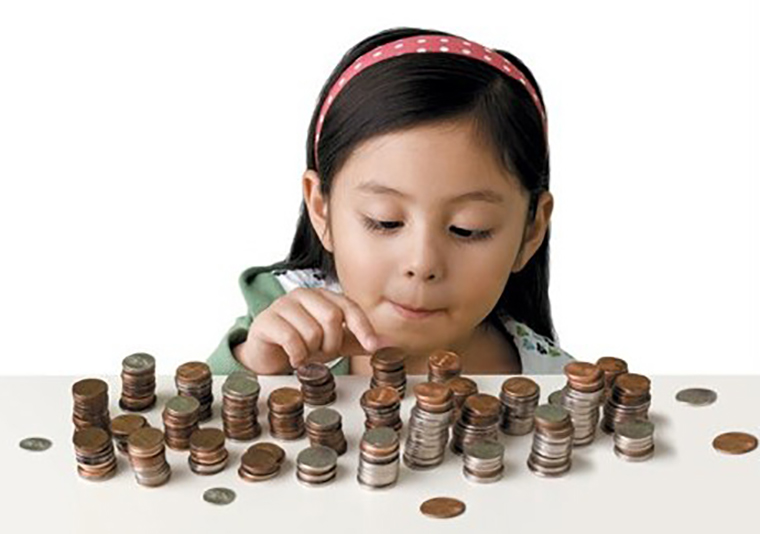 I recently shared 5 money tips to teach kids this summer for a special financial literacy insert in USA Today.  I decided to expand on these tips and share how our family puts these tips into action. If you missed the first tip, here's the link to Tip #1: Choice and how we applied that tip in our own family.  Now for Tip #2:
Tip #2 – Set goals. Teach your child to set goals for each money choice. Kids need to know what they are saving for to maintain their interest. Goals help them delay the gratification of spending right now.
Allison's dilemma
When Allison, my oldest, had just finished her sophomore year in college, she had a summer of facing reality.
Since her freshman year in high school, we had told her that we would pay for her college tuition, housing and meal plans. She would be responsible for all of the other stuff – clothes, eating out, living off campus, spring break trips, gas money, car upkeep – you name it. That's right. All the parts of college life most kids live for would be up to her to provide.
We told her that when she was still a freshman in high school because, well, she needed time to try to figure out how she would earn the money she needed to "survive" (her word, not mine).
Allison worked pretty much non-stop since she was old enough to get a job during her sophomore year in high school. She sold shoes, was a restaurant waitress and hostess and even started her own business driving people to and from the airport. (The business idea was at the suggestion of a frequent flyer friend.)
So why was that her summer of facing reality? Because she had a big choice to make: live off campus in an apartment her junior year OR join her friends on a spring break trip.
The ask – but no
When she asked us to pay for either luxury, we politely declined.
Initially, she was determined to make both options – or goals – a reality. But the financial reality was that she could afford only one.
Her final choice
Eventually, she told us she would not be going on spring break with her friends because she could not afford to take that trip and live off campus in her junior year. I could almost hear the chorus of angels sing when I heard those words. She was making a choice, setting a goal for what was really important to her: the off-campus apartment.  And she was going to make that goal a reality!
She learned that lesson about herself because she was in charge of this money choice and in charge of earning the money to make the choice – her goal – a reality in her life – not us.
Until you give a child control over and responsibility for money in their lives, you don't really know – nor do they – what is really worth spending money on.