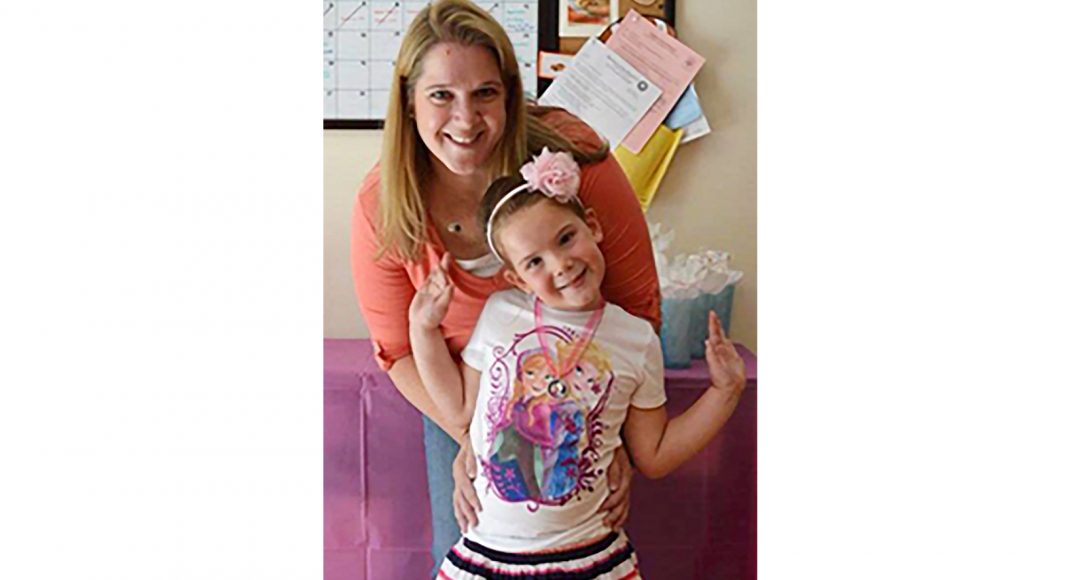 She's adorable. She's having a birthday and all she wants is an Elsa costume from Disney's wildly popular movie Frozen, the highest grossing animated film in box-office history. To be clear, she wants Elsa, not Anna.  Anna is easier to get.  But Elsa, not so much.  Elsa's signature attire is selling for roughly $150 retail in Disney stores–if you can find one. Big IF.
Try as they might, Disney cannot keep this item on the shelves.  So, faced with a child's "heart's desire" for a highly sought after product, what is a parent to do next?
Buy "at all costs"
"The rise of eBay and other online auction sites have been a goldmine for people who want to get something at all costs," explains Christopher Byrne, an industry analyst known as The Toy Guy® and content director of TimetoPlayMag.com.  But, "at all costs" is a terrible lesson to teach children already growing up in a "have it now!" culture.
Make sure it is not your own self-worth that is getting tied up in this purchase.  "Whenever there's a fad, the parental ego gets activated, and I think that being able to get something others can't becomes a primary concern.  It's the ability to say 'I got it, and you couldn't,' that I have observed is very appealing to people.  It's that, taken to an extreme that gets people spending huge amounts of money for toys and costumes," Byrne says.  "They become the parents' trophies, not the kids' gift."
"At all costs" parenting raises an entitled child – not an empowered child.  Instead, see this "must have" desire as a teachable moment.
Weigh the cost of promises made in the heat of the moment
Don't back yourself into a corner and make a promise that has too high a price to keep and communicates the wrong money message.  Before you commit, ask yourself if the amount of time and money you will need to expend to get this item is really worth it.
Does spending $1,000 for a $50 item reflect your true money values?  If not, then do not confuse your child with a mixed message.
Byrne reminds parents that children are remarkably resilient. "I've never seen a holiday or a birthday 'ruined' in any substantive way because a certain toy wasn't under the tree."  Byrne suggests that parents use this situation to manage a child's expectations and as an opening to discuss the market and the real world with kids – always being mindful to talk to them in an age-appropriate way.
Carefully sidestep the urge to over promise to make up for the perceived pain of disappointment in your child. "I can't find you the costume, but I'll take you to Disney World," is easy to say and often hard to deliver, cautions Byrne.
Byrne reminds parents: "Today's 'tragedy' will very likely be forgotten when the next thing comes along.  That's a natural part of childhood, too."
Teach your child how to exercise patience
Explain that the cherished item will come – but it will take time and patience.  In the meantime, search online together for a picture of the item and post it where your child can see – adding a few dates underneath to check on the availability of the item.  Talk about the difference in price online and why.  This helps teach your child the important skill of how to delay gratification and the importance of comparison shopping.
Each time you "check" on the item, be sure to check out if the item is still wanted by your child.  Sometimes, the wait dilutes the passion and the child has moved on.
Talk with your child about some other options that they might want in the meantime.  Byrne suggests downloading a Frozen app.  Try a trip to your local library and check out all the new titles based on the Frozen story.
Make it yourself
My daughters, now ages 22 and 20, are way past the Frozen craze, although they did love the movie.  Even so, my own parental angst to try to meet the requests of my girls came rushing back like it was yesterday when a friend, Caryn Alexander, reached out for help to find the coveted Elsa dress.  She was my younger daughter's first grade teacher and is the mom in the picture with this post.  Her lovely daughter Elizabeth, also pictured, is the 5-year-old who wanted the Elsa dress.
Try as I might, I was unable to deliver in time for Elizabeth's birthday.  So I suggested to Caryn that she make a costume and possibly enlist her daughter to help.  She was way ahead of me and told me about another option – an online boutique that was making "Elsa inspired" clothing for pretty reasonable prices: CaityBug Boutique.
But there was still one question I could not answer.  For the life of me, I could not figure out why Elsa was so preferred over her sister, Anna.  Anna sales were not nearly as strong as Elsa.  What was the draw of Elsa over Anna? Was it the power Elsa had?  Could it be her super skills?  Or maybe it was her blonde hair?  I had to know.
When asked by her mom why she liked Elsa better than Anna, Elizabeth responded, "Because she's so sparkly."
"Her world is still pretty simple – whatever sparkles more is clearly better," explained Caryn.
Bottom line
Sit down with your child and involve them in a plan for this purchase.  Using some of the ideas in this blog will go a long way towards getting what you really want – a child who is smarter about money through the exercise of weighing options, comparison shopping and delaying gratification.
Susan Beacham, All Rights Reserved, July, 2014