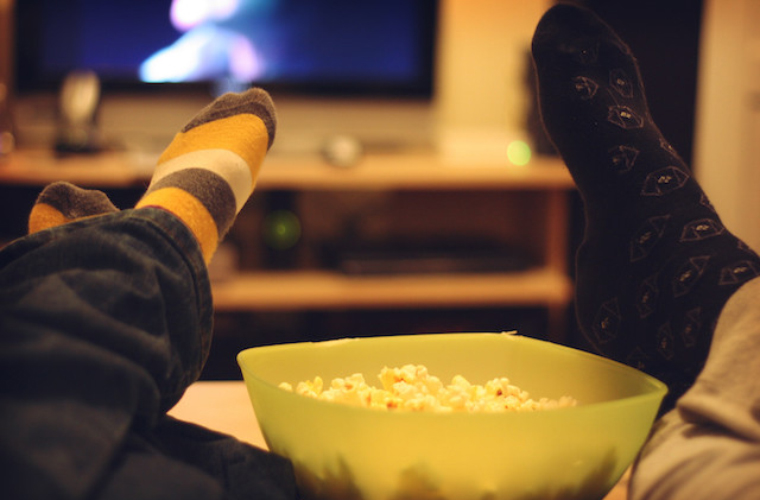 For a more relaxed gift-giving season, try tip #7 as a family:  Plan a money movie night!
Rather than heading to the mall one night, try watching one of these movies before spending another penny.  These are two of my favorites that offer another perspective about what it means to give this holiday and the importance of getting out – and staying out – of debt.
It's a Wonderful Life – A money movie that teaches us all a thing or two about the true meaning of life and the hold money can have on us.
Confessions of a Shopaholic  – Where the main character with 12 credit cards – all maxed out to the limits – learns how to get out of debt and that credit should be used only to buy things of lasting value; For everything else, pay cash.
If you missed them, here are links to the previous tips for a more relaxed holiday:
Tip #5 – Follow the 4 gift rule for kids