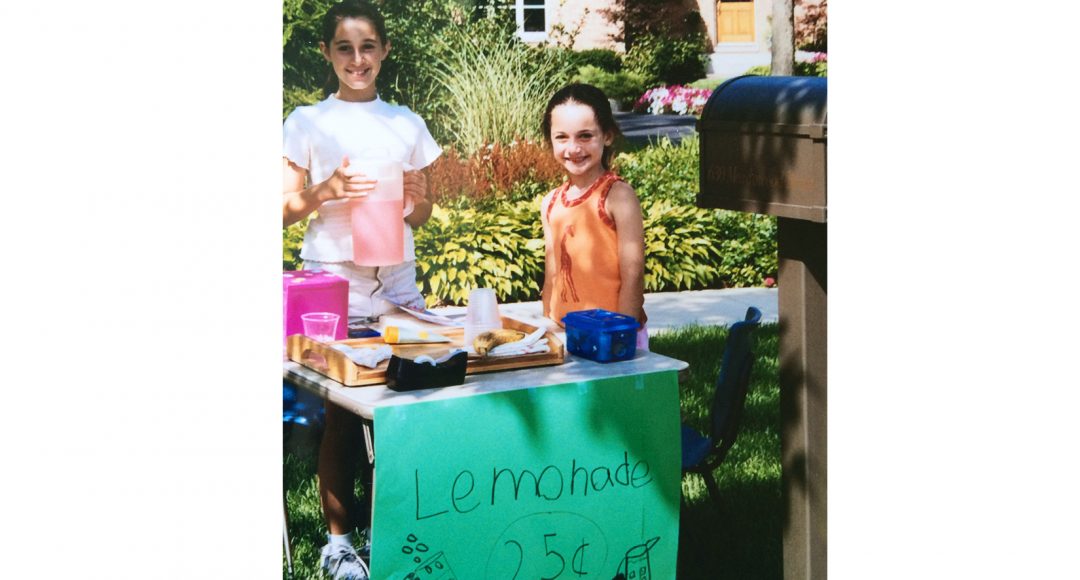 Summer is a great time to build your child's money savviness. Here are 6 tips to help you take advantage of the slower pace of what's left of summer to help your child learn more about money:
1.  Teach choice.  Introduce the four choices for money (save, spend, donate and invest) to your child this summer using a divided bank like our Money Savvy Pig or a set of jars – one for each money choice.  These visual reminders of the choices a child has each and every time they have money to work with will teach them that there is more to do with money than just spend.
When my youngest, Amanda, was in junior high school, she wanted to do everything. Every sport. With each came a price tag. I was often anxious about saying no – would I be depriving the world of a future Olympian? – but also anxious about the cost of these forays into athletics. As any parent of an aspiring athlete knows, sports are expensive.
Months into tennis lessons I told my daughter that this first round of sessions was coming to an end, and we needed to decide if we were going to sign on for another set. I advised her that we would pay for half of the next set, and she would be required to use her own money (birthday, holiday savings) to pay for the rest. "I think I will pass mom," she said. Huh? "I don't really like the lessons anyway."
Until that moment I did not know — maybe even she did not know — the value (or lack of value) of these lessons in her life. As a kid, time is not really the issue. But money? That's another thing. And her money? Another thing altogether.
So, talk to your high school-age kids about potential money responsibilities they will have when they go off to college. Maybe it's more than just living expenses. Maybe it's books as well or even all or part of the tuition. Whatever the circumstances, give your kids an early warning so they can stop, think and reflect and have time to develop a plan. Time to get a job and earn money towards those expenses.
Advise them too late in the process for them to reflect, and you will have nothing but resentment. Advise them early enough, and they will not balk. They will assume the expense they have had time to consider. And soon you will hear the hallelujah chorus when they explain to you how they made a "choice" to eat food offered on the meal plan instead of the more expensive option of eating out.
2. Set goals. Teach your child to set goals for each money choice. Kids need to know what they are saving for to maintain their interest. Goals help them delay the gratification of spending right now.
When Allison, my oldest, had just finished her sophomore year in college, she had a summer of facing reality.
Since her freshman year in high school, we had told her that we would pay for her college tuition, housing and meal plans. She would be responsible for all of the other stuff – clothes, eating out, living off campus, spring break trips, gas money, car upkeep – you name it. That's right. All the parts of college life most kids live for would be up to her to provide.
We told her that when she was still a freshman in high school because, well, she needed time to try to figure out how she would earn the money she needed to "survive" (her word, not mine).
Allison worked pretty much non-stop since she was old enough to get a job during her sophomore year in high school. She sold shoes, was a restaurant waitress and hostess and even started her own business (at the suggestion of a frequent flyer friend) driving people to and from the airport.
So why was that her summer of facing reality? Because she had a big choice to make: live off campus in an apartment her junior year OR join her friends on a spring break trip.
When she asked us to pay for either luxury, we politely declined.
Initially, she was determined to make both options – or goals – a reality. But the financial reality was that she could afford only one.
Eventually, she told us she would not be going on spring break with her friends because she could not afford to take that trip and live off campus in her junior year. I could almost hear the chorus of angels sing when I heard those words. She was making a choice, setting a goal for what was really important to her: the off-campus apartment.  And she was going to make that goal a reality!
She learned that lesson about herself because she was in charge of this money choice and in charge of earning the money to make the choice – her goal – a reality in her life – not us.
Until you give a child control over and responsibility for money in their lives, you don't really know – nor do they – what is really worth spending money on.
3. Success breeds success. After realizing a goal, set another one. Help your child more quickly reach the goals they set all summer and beyond. Match savings. Create opportunities for them to earn money. Talk about their goals with them at least twice a week.  Show them how it is done by setting a goal or two yourself. Kids do what we do, so model the behavior you want to see in your child.
4. Make a list. Show them how to make a list of what they want and need. This list will be the lesson that helps them to begin to understand the difference between wants and needs.
5. Read about money. Books are great conversation starters and help your child to experience other people's money stories. And, the more you talk about money with your child, the more they will learn. A recommended reading list of children's books on money can be found at moneysavvy.com to help you get started. Consider taking the reading list to the local library – and checking the books out for free.
6. Earn money. It's summertime, so lemonade stands abound.  Whether they want to earn money towards one of their goals or raise money for a worthy cause, a lemonade stand is a great way to get started. Keeping track of the cost of the lemons, sugar and cups and making sure those costs are deducted from their earnings helps your budding entrepreneur understand there are expenses associated with any new business.  A friend of mine told me about a "kids-only" garage sale which is another great way to raise some cash. We all know that your trash is someone else's treasure!