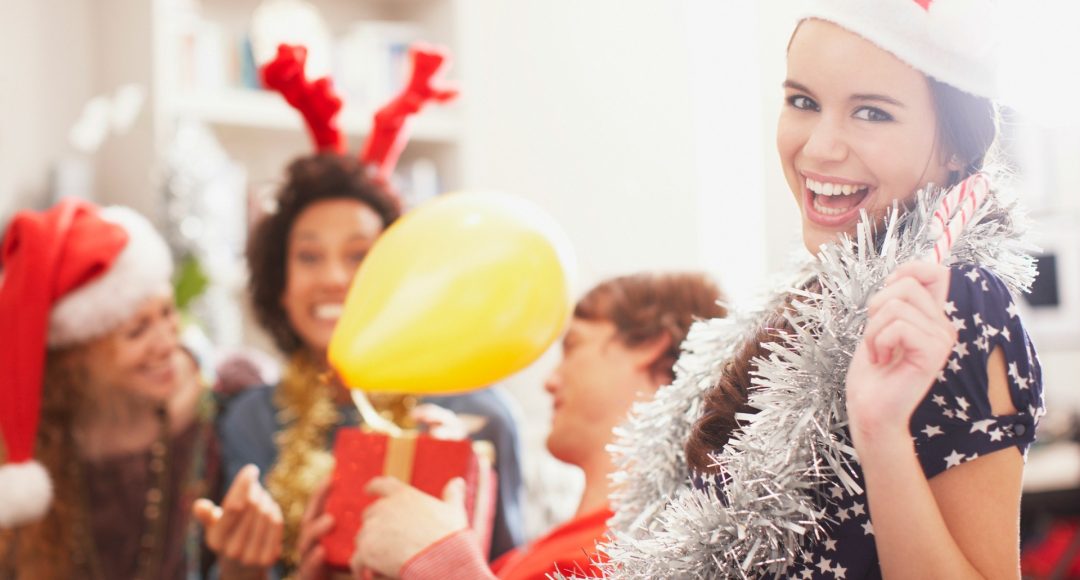 Holidays can be a challenge when living on a college or newly-minted college graduate budget. I asked my co-author of "O.M.G. Official Money Guide for College Students", Allison Beacham (also my very own Millennial), to share her top tips on how to navigate through the holidays in a budget-friendly way. Here are Allison's top 10 tips:
1. Siblings for the Win – Go in together on family gifts with your siblings. It's a real game-changer. It allows you to split the cost of something your mom or dad could really use, which keeps the cost down for you and adds up to a meaningful gift for the 'rents.
2. Party Potluck-Style – Holiday parties are going to happen, whether it's with your friends or classmates. Having everyone bring something to the party keeps costs down and also acts as a great way to have all your party bases covered. Make a list ahead of time and have everyone pick something to bring so that you don't end up with three plates of crackers and no cheese!
3. Set Secret Santa Limits – Setting a max dollar amount on Secret Santa gifts just makes sense – no one wants someone spending $50 on a gift to only be given a $5 item. If you're worried that setting a $10 limit is too low to be meaningful, assign a theme. For example, a $10 ornament exchange is much less stressful than a $10 mystery gift.
4. Invest in an Ugly Christmas Sweater – This one is going to sound weird, but investing in a truly ugly Christmas sweater means you have your go-to outfit for the next four years. Take it from me – people will look forward to your annual sweater.
5. Goodwill Gathering – While we're on ugly Christmas sweaters – no better place to start looking than good 'ole Goodwill. Looking for a Christmas tree sweater of , let's say, crazy cats, while on a $10 budget? Goodwill has you covered. No way to get to the local Goodwill? Easy fix. Find a friend who has wheels and offer to buy them Starbucks to drive you- it'll get you closer to your next free drink reward. (You are using the Starbucks app – right?)
6. Skip the Decorations – Wait what? Pre-made Christmas decorations can cost way more because they're seasonal – so get on Pinterest and DIY! A white cup and a couple sharpies make easy peasy snowman cups. And if they're getting tossed the day after, don't toss your money with them. Popcorn garland is also great – if you can keep from eating it as you string.
7. Bulk up and Save – Throwing a large party and don't have time for homemade décor?  Swing by a Costco, Sam's, Walmart, (you get the idea…) to purchase your party supplies there.  One-stop shopping will also save you some time and gas money!
8. Cut Back for Christmas – Budgets, people! If you need to cut back on daily treats to save for the season – do so! Holidays bring extra cheer, so skip your daily smoothie and put that cash towards making someone else smile.
9. Rejoice in Free – Instead of spending the time and money to deck the halls of your place, suggest an already festive venue to gather! Meeting at the ice-skating rink for a night of fun allows you to skip the streamers and put that dough towards a thermos of hot cocoa.
10. Christmas in July – Headed home for the holidays? Book your flights waaaaaay before the price bump. It may be too late to avoid the higher prices this year, but for next year remember to look for your school's academic calendar for students (most schools have them). Then, you can always ask your teachers to note the final schedule on the syllabus ASAP.