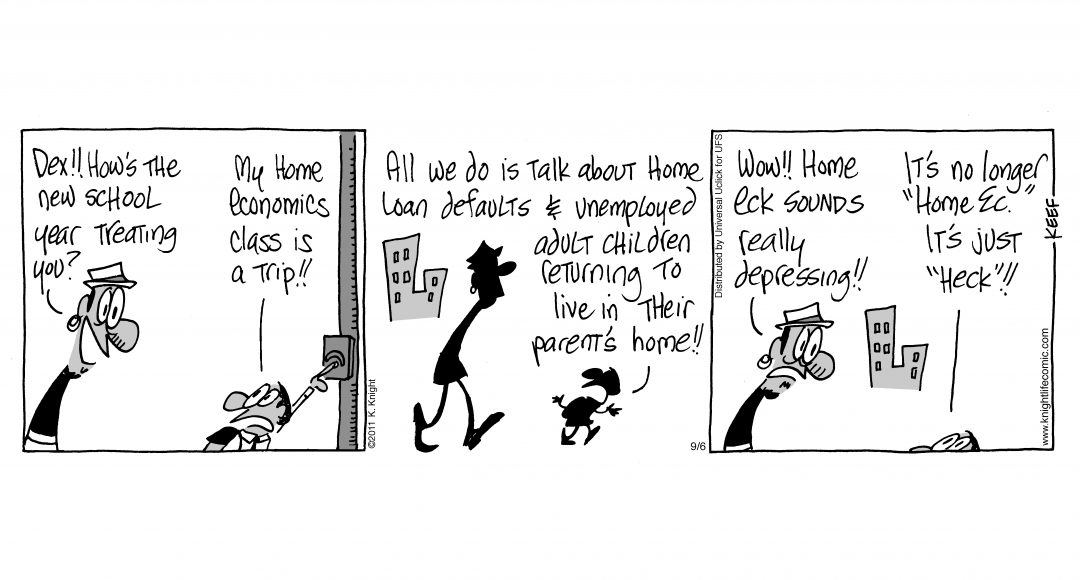 My high school prepared the majority us for an immediate work life after graduation.  That meant teaching us life skills that would help us survive and thrive.  And yes, that meant understanding how to manage everyday money. We learned how to budget in "Home Economics".
I went to an all-girl Catholic high school. I learned how to take shorthand and how to type – really fast. I was being prepared to work after high school graduation.  My high school focused on teaching me technical skills that would allow me to be employed when I graduated.
Looking back, I suspect the good sisters of Lourdes High School did not expect, nor did many of our parents who had not gone to college either, that we would go to college.  Most of our families did not have the money to send us to college.  Those few that did go, went on scholarship.
At home I was taught to save.  I was shown how to be frugal – washing out bread bags and turning them inside out – and using them again.  Nothing went to waste.  Food was a precious and respected resource.  What did not make it on the plate during the first meal – became part of the next meal and so on.
Last week, Ted Beck, CEO of the National Endowment for Financial Education (NEFE), wrote an article in the Wall Street Journal that highlights how much financial education we have removed from the school day and how big a loss that is for today's students.  College prep is a good thing, but financial education is also a good thing.
Beck points out the importance of teaching the next generation life skills as well as how to be ready for college. I agree with Beck. We need both skill sets to survive and thrive in adult life.
Here's the link to the article:  WSJ – "Our Grandparents Learned Personal Finance in School. Why Can't Our Children?"
Can you relate?  Sound off here with one word: "School" if you got financial education at school, "Home" if you got it at home, "None" if neither school nor home gave you financial education or "Both" if you got a double dose.
I'm curious.