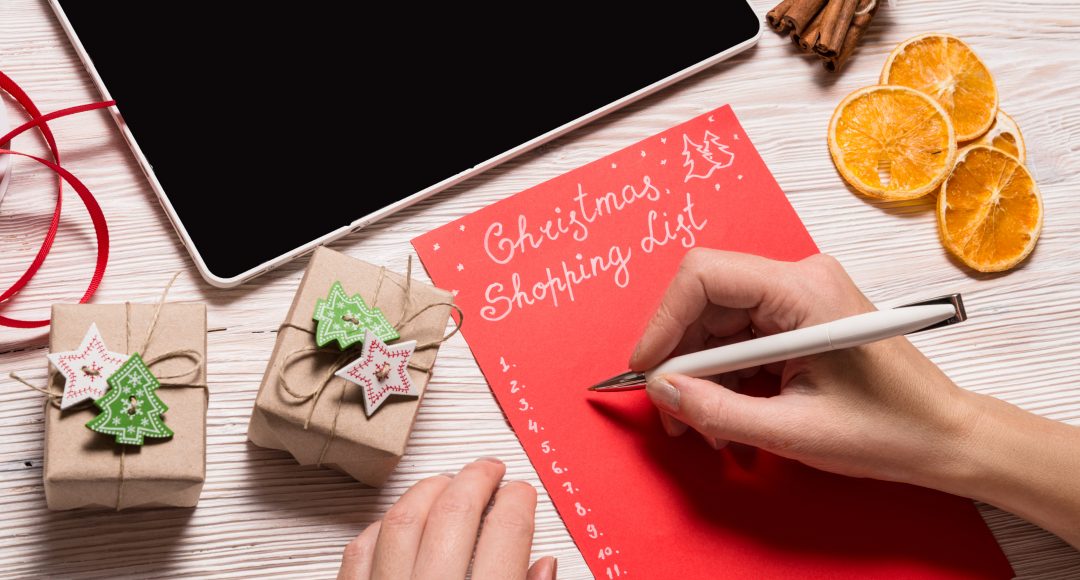 Money stress can take the joy out of the upcoming holidays. And don't get me started about the money hangover in January.
Here are 3 tips to help you steer clear of the money stress and pitfalls of the season:
Make a date to make a list.
Have a conversation now about what your holiday budget will be. Make a list of people you want to remember and next to each name, pencil in an idea. This "making a list" conversation can be a smooth way to a very productive budget conversation. Talking about money is not easy. Talking about a budget is even harder. But talking about a holiday list and what you want to spend on the upcoming holiday is a fun jump start to that money talk that not only helps keep your holiday budget under control, but could lead to an even bigger budget conversation in the new year.
Brainstorm no-cost gift ideas.
Create a list of where you can gift your time and talent instead of money. The best gift I ever received from my husband was a love letter! I ask for one every few years, and I cherish them. In today's social media world, it's really nice to get a real letter – and the cost is time. Just time. Consider giving a favorite family recipe to a friend – handwritten on a beautiful recipe card. You can even add a few of the ingredients to round out the gift.
Volunteer.
Take the stress levels down and give the holidays a less commercial feel by giving of yourself. Volunteering helps keep you healthy and living longer – so you even get a gift in return.
Do it together to make a memory. My youngest daughter is an occupational therapist and spends her days treating patients in adult day care centers and nursing homes. She tells us about the joy her patients experience when others come to share their talents with them.
So, this holiday season, consider asking your local centers if you can come and sing some carols or, if you can play an instrument, give a mini concert. Not musical? Read a short story. It's a huge gift to a population of people that are often forgotten and a huge boost to your immune system to experience their gratitude. It might even inspire you to make it to a regular gig.
One more piece of advice I even give myself: Once you are done with shopping – stay OUT of the malls and off the internet. The urge to add just one more thing is addictive. It won't make the gift any better – just bigger.