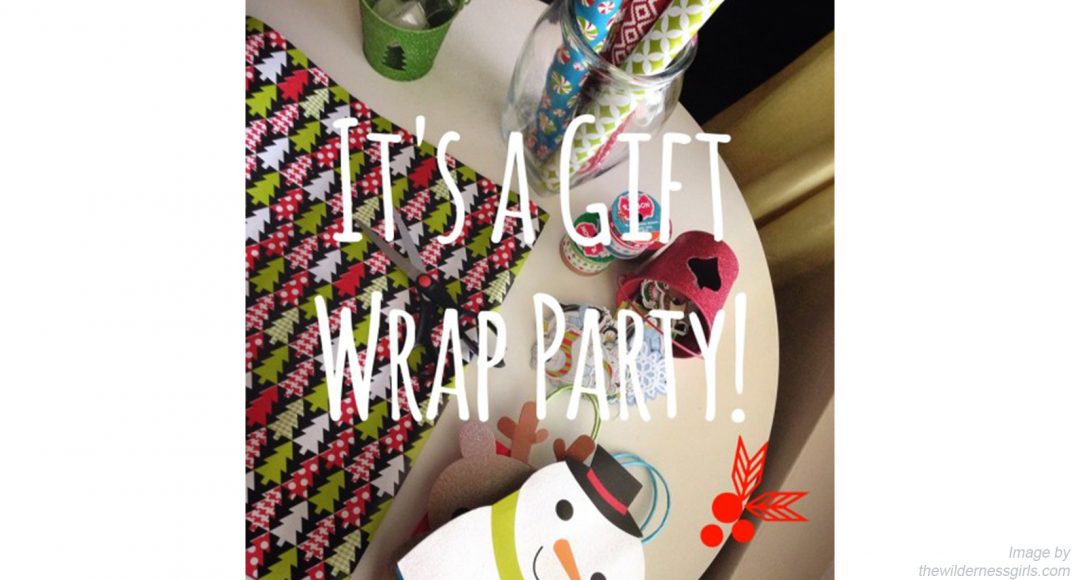 It's the most wonderful time of the year – even if time and money both seem to be in frustratingly short supply. To remedy this, remember that people yearn for time together at this time of year. So why not turn holiday preparation into a party?
Think make-it-and-take-it. Family baking is a good example.
I loved our family's tradition of baking together.  My grandmother had eight sisters, and we all lived close together. On one day each year, in the smallest kitchen imaginable, we all gathered and we baked.  As a child I was allowed to make anything I wanted with the "extra" dough. Inevitably, I would make tiny loaves of bread; I could not wait to take them to my kindergarten teacher as her holiday surprise! I still cherish that time spent with my great aunts.
If you want to start a new tradition of bringing people together, here are a few social, yet frugally fun ways to prepare for the holiday as a group.
Deck the halls. Pinterest is full of great ideas for homemade holiday décor. Just say no to the store-bought glitter this year. Instead, do a deep dive around the house and gather everything you could possibly use to create decorations yourselves. (Think dry pasta, construction paper strips, popcorn…) Not only can you enjoy the savings, you can also create new memories as friends and family come together to string, cut and color your way to some seriously lovely, hand-crafted holiday decorations instead.
Gather to gift wrap. Rather than spend time locked away with your paper and a stack of unwrapped gifts, make gift-wrapping a social affair! You know you have more wrap and ribbon than any normal person should have.  (You know who you are.)  Bring friends together for coffee, cookies and camaraderie. Then see what others are giving to their loved ones. (Perhaps get a few ideas if you still have last-minute presents to buy.) Watch how quickly the time flies as you get all of your gifts ready for the tree. Pass the tape!
Just one gift. If the point is holiday preparation and frugal fun, we strongly suggest you don't exchange gifts. (Why add that obligation?) Still, if you must exchange gifts, hold a gift exchange game where everyone brings only one wrapped gift.  Set a limit that fits everyone's budget.
At your gathering, grab a pack of cards (or write numbers on pieces of paper) and make sure everyone gets a number. The person with the lowest number picks a gift first. After unwrapping their prize, the next person in line then gets to pick from the pile of wrapped gifts, or "steal" the unwrapped gift.  (If a gift is "stolen" that person may then choose another wrapped or unwrapped gift themselves.) This goes on until the last gift is unwrapped.  It can be fascinating to see what gift is most sought after!  All that fun for the investment of just one gift.
A truly special gift takes more of our time and far less money than you might realize.  One gift we love is our Money Savvy Pig bank.  It's a CLASSIC according to Parents' Choice Foundation.  At $19.99 it gives the receiver a lifetime of education and the giver a solid platform to start a priceless discussion.   Find it at  www.moneysavvy.com .
Susan Beacham
11/2017