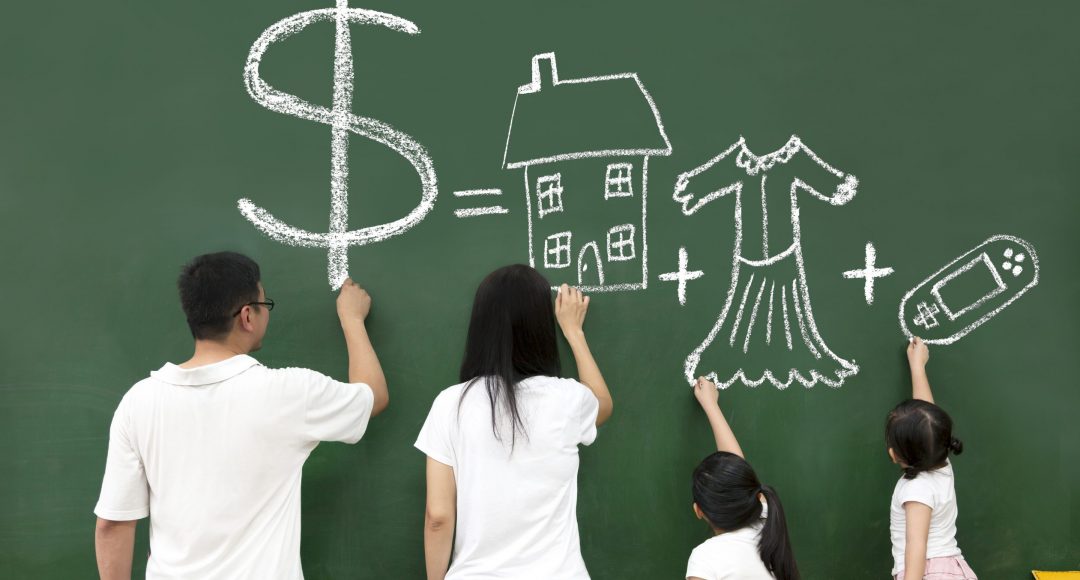 Have you ever discussed your family money values with your kids? Do they know what it means to "keep up with the Joneses"? Have your kids ever asked why your house is so small compared to their friend's house? Or maybe they ask why your family stayed home for Spring Break instead of going on a trip together?
In this latest podcast, kids are asked what it means to "keep up with the Joneses" and what it means to be "rich."  Listen in for my tips that follow on how to discuss your family money values together and answer the question your kids may have asked already, "Are we rich?"
To help you get started, begin by discussing the three groups of people in life: people that don't have enough, those that have enough and those that have more than enough. Help your children understand what you and your family define as being "enough".  It's a great way to jumpstart your own family value conversation.
For our family, having more than material possessions – our health, people we love around us, shared experiences – is just more important than money.
Have your children asked you, "Are we rich?"  How did you respond?  What are your family money values?