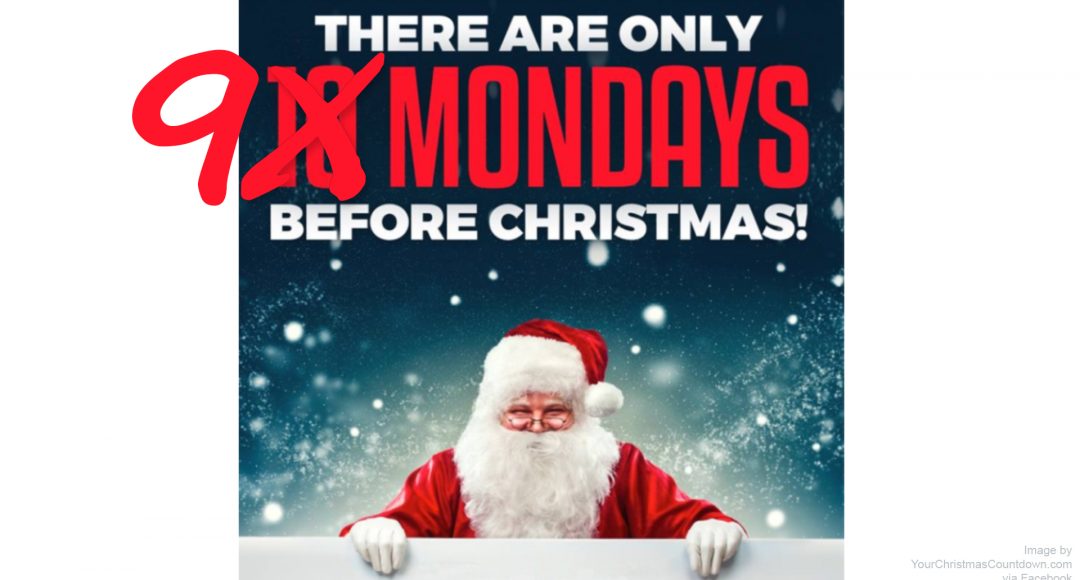 The countdown continues and we are now only left with 9 Mondays before Christmas.  Time is passing, and we need to start saving money now so that January credit card bills don't make it a pretty miserable month.
Regardless of the holiday you observe, my 10 tips will help your family take control now of holiday spending.  Here is tip #9 for this week:
Holiday Planning Tip of the Week: Monday #9 – October 16-22 . . . Start Your List
Make a list of all those you want to give a gift to during the holiday. Assign a portion of your holiday spend to those on your list. Got enough? Great. Not so much? Well, now the only way you can get more money in that budget (remember we LOCKED IT IN) is to cut back on somebody's budgeted allocation. Be ruthless. Remember to stretch your dollars by keeping an eye out for sales, coupons and closeouts. Right about now you see a ton of these deals. Look for them.
Then, make sure whatever you buy can be returned for full value. Some stores give you 90 days. Therefore, that means a very quick return to stay within that return time frame. Ask about return policies. We are all well-intentioned gift givers, but not always dead-on with our gift choices – and foresight of what the recipient needs to do if the gift misses the mark.
Here's the link to last week's tip, in case you missed it: Holiday Planning Tip of the Week #1