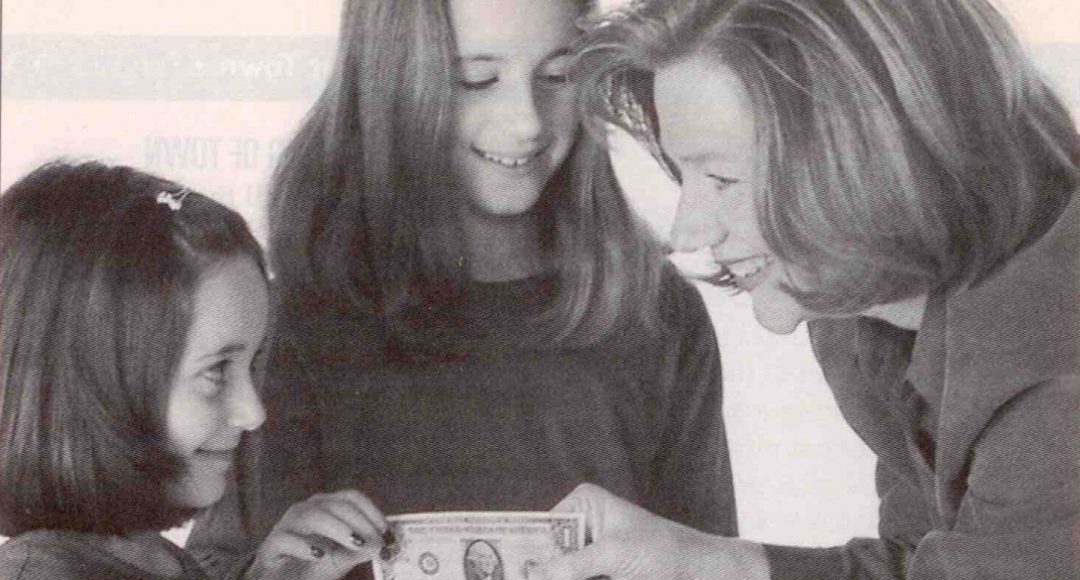 It's tempting to guide our children to a certain choice — such as save — and away from another — such as spend. But it's important to let kids decide how much money should be allocated to each money choice (save, spend, donate and invest). It empowers your child and gives you some insight into how she makes her choices.
Once your child makes a money choice, ask her why she chose as she did.  Use the conversation to once again reinforce the reasons for spending money in one way vs. another. But don't overrule the choice she's already made. And listen closely. You might be surprised to hear why your child made the choice she did, as I was when my daughter, Amanda, was 8. She had taken a blank sticker, drawn a heart on it and placed it over her "donate" choice on her Money Savvy Pig bank. Each time her grandpa visited, he would give her a dollar and she would put it in the "donate" choice.
One day, I asked her what the heart meant. She explained that since Grandpa had had a heart attack, she was worried he was giving her all his money.  And if his heart hurt again, he would not have enough money to take care of it.
I was stunned. I sat her down and explained that Grandpa's heart was fixed. We talked about the American Heart Association. I explained how her money could help her grandpa and a lot of other grandpas if she donated it to the American Heart Association. Amanda is a contributor to this day.
Ready to help your kids set some goals to inspire their money choices? That will be next time.