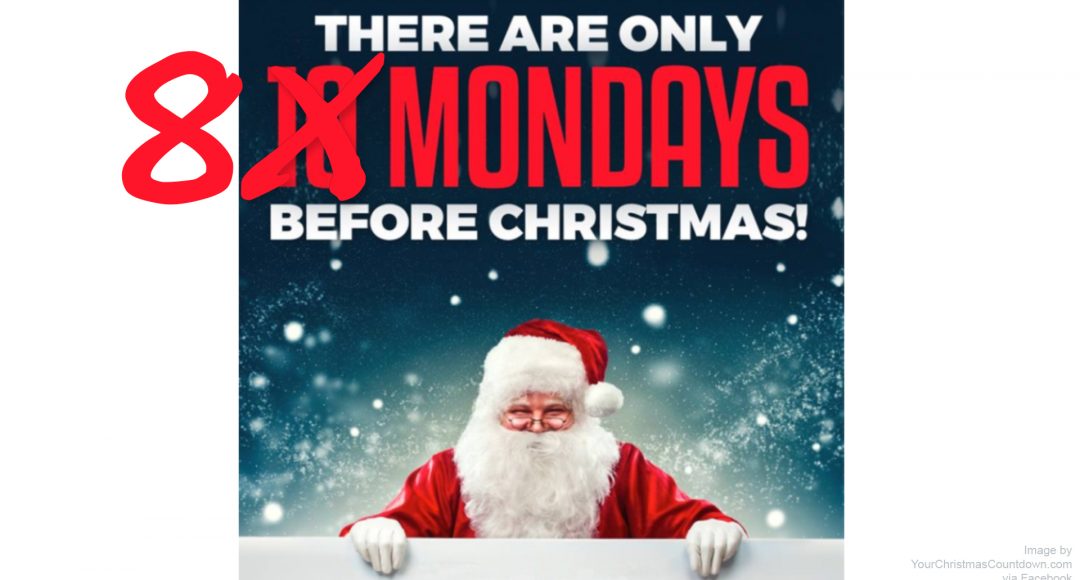 The holiday countdown continues and only 8 Mondays remain before Christmas.  Time is passing quickly, and the need to start saving money now becomes more important than ever so January credit card bills don't start 2018 off on the wrong foot.
Regardless of the holiday you observe, here's the next installment of my 10 tips to help your family take control now of holiday spending.  Here is tip #8 for this week:
Holiday Planning Tip of the Week: Monday #8 – October 23-29 . . . Get a List
Get a list.  Talk to people on your list and ask them for 3 things they really want or need this holiday.  Worst thing ever is to get a gift that you just do not understand.  We all give gifts like this.  We want to guess right – but we do not.  I know this for sure as I am a mom and I stopped getting it right when my girls turned 12.  So, have a nice conversation over a little hot cocoa.  Asking for 3 things does not mean they get all 3 – and it keeps the surprise element in the gifts.  We all love that part.
Not everyone on your list will be someone you get a list from.  But for those people you do get a list from, they are likely the ones you have allocated the most of your holiday budget. So, make it count.
Here are links to the previous planning tips, in case you missed them:
Holiday Planning Tip of the Week #1
Holiday Panning Tip of the Week #2