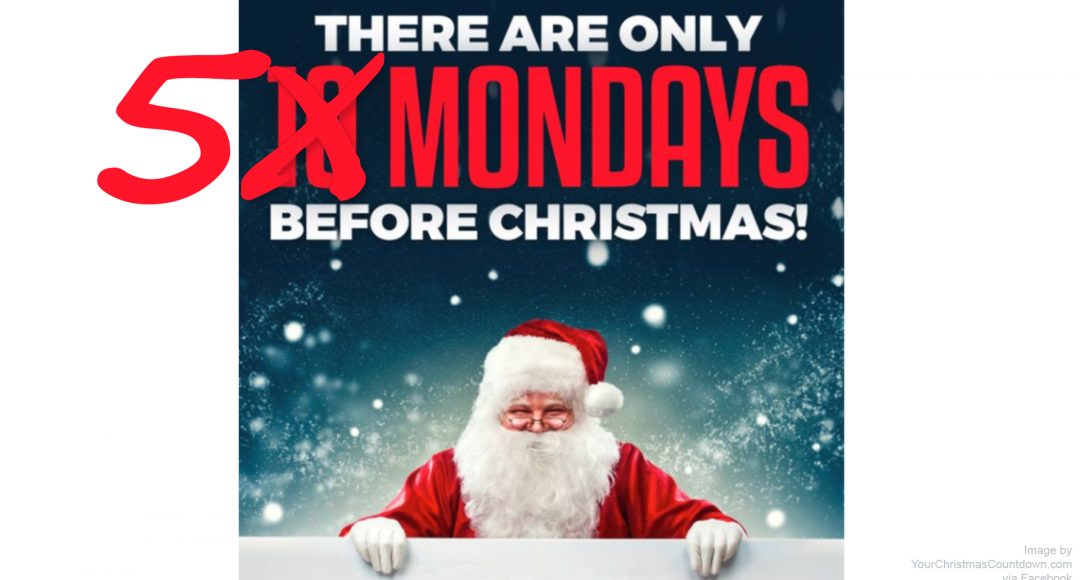 The holidays are quickly approaching – only 5 Mondays left! Here's my next tip of 10 to help you and your family control spending this holiday season, regardless of the holiday you observe.
Holiday Planning Tip of the Week: Monday #5 – November 13 – November 19. . . Giving Time
Make a list of time you can give. The cost – if there is a cost like a coffee, lunch or dinner out – could be further out so it would not impact your budget right now. A letter that tells a friend that each month you want to schedule a good old-fashioned gab fest in person or on the phone.  Make it a date and time they can count on.  It will go a long way in making someone feel truly special beyond the holidays.
For kids, experiences are life-changing. Create an event gift.  Tickets to an upcoming hometown baseball game, hockey game, soccer game – you know, something to guarantee that you and your loved one will be together doing something they love. Experiences also do not have to cost money.  Give a "picnic" at the beach, park, backyard.
Basically, our kids and our parents – even our friends – just want more time with us. So give it. Again, we are talking gifts of our time, so a simple letter or coupon would work to convey the upcoming gift.
Like this tip?  There's more!  Here are links to each of the previous tips, if you missed them:
Holiday Planning Tip of the Week #1 – Budget