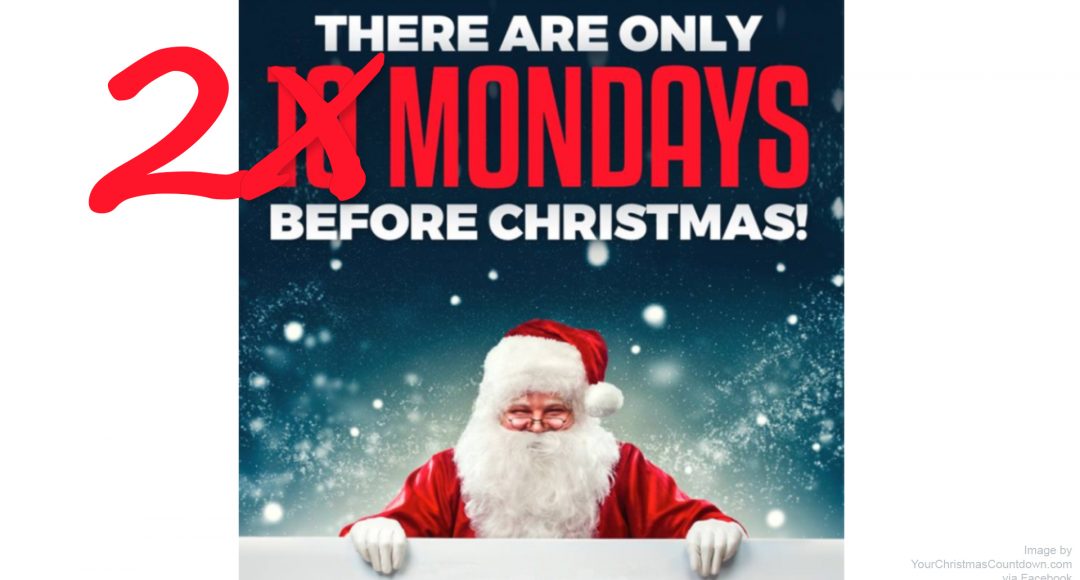 So you missed the Black Friday and Cyber Monday specials.  Okay.  But what if you haven't even started your list?  Last-minute and rushed buying makes it tougher than ever to control spending this holiday.  So here's my holiday tip nine of 10 to help you make it through the holiday you observe without breaking the bank.
Holiday Planning Tip of the Week: Monday #8 – December 4 – December 10 . . . Get going!
Getting closer.  If you have not started on your list – it's time to get going.  The longer you wait, the better chance you have of not getting what you want at the price you want.  That kind of shopping experience will make you spend more than you planned on other stuff to make up for this blip.  And it's a great opportunity to bust your budget too.  It will not make you or the receiver feel any better.
So don't fall in to that trap.  Take a deep breath – and get going!
Need some additional ideas to help? Here are links to each of my previous tips:
Holiday Planning Tip of the Week #1 – Budget