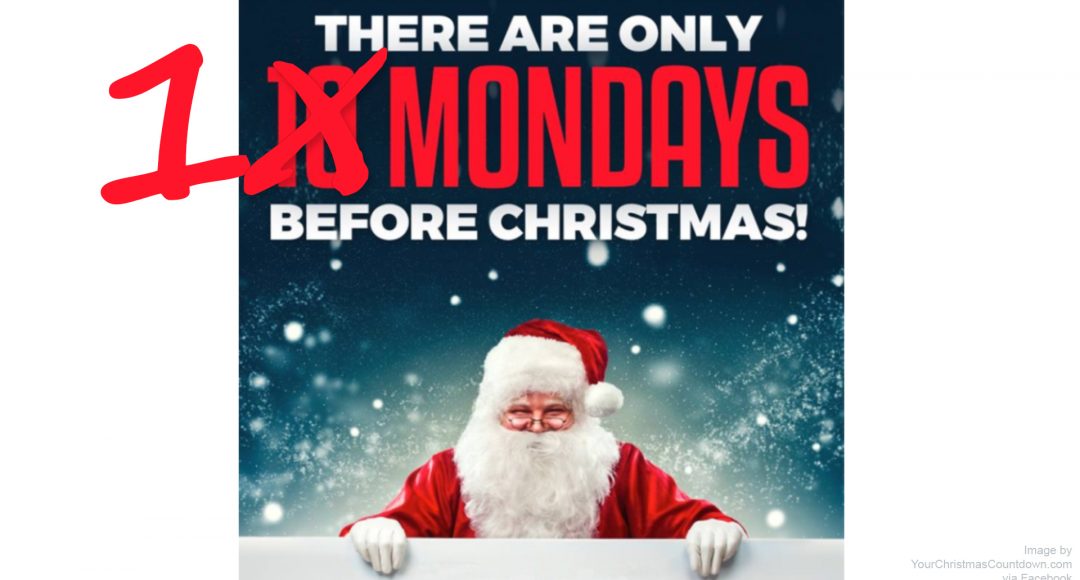 You're almost there. Only one Monday before the holiday is here. So here's my final tip of the 10 holiday tips to help you make it through without exhausting your bank account, no matter which holiday you observe.
Holiday Planning Tip of the Week: Last Monday – December 11 – December 17 . . . "One More Thing" Budget Buster!
A week before Christmas is when you should be done. This is the most dangerous week for your budget. You start to feel the season and add "just one more thing" since "it's small". Budget buster. Then you might look at the tree and think – "is that all". Yes. Yes, that is all. All full of love and careful planning. The rest of the gift is your time and talent invested this holiday. Share that with family and friends and you will be in solid gold shape in the New Year.
Start a new plan this week. Who will you read books to? Is there someone you can cook for? Who will you share a talent with to make their holiday happier? Look up and around and see what is happening in your community to celebrate the holiday. Give a gift to yourself now and get engaged in the real meaning of these holiday seasons – gathering with loved ones. Making memories. Go ahead. Have fun. You deserve it. You've worked hard to do your best.
Happy holidays to you and your family!
Links to each of my previous tips:
Holiday Planning Tip of the Week #1 – Budget, #2 – Start Your List ,#3 – Get a List ,#4 – Get Creative , #5 – Find a Family Memento , #6 – Gift Your Time , #7 – Check the List Again , #8 – Take Inventory , #9 – Get Going!